Ecumenical Marian Pilgrimage Trust
About us
Trustees
HE the Most Revd Kallistos, Metropolitan of Diokleia, Chairman
The Reverend Mark Woodruff, Secretary
Mr Cyril Wood, Treasurer
The Reverend Dr Peter Marr, Publications Editor
Mrs Helen Brock
The Revd Philip Corbett
The Revd Adam Stevenson
The Reverend Dr Phillip Swingler
Prebendary Norman Wallwork
Dom Alberic Stacpoole OSB of Ampleforth Abbey, who died in 2012, was a founding trustee. We pay tribute to his significant contribution to the Trust, to Christian Unity and to promoting the role of the Blessed Virgin Mary in ecumenism over many years. May he rest in the peace of Christ.
History
The Trust is a Registered Charity no. 1108173, founded in 2004, following a successful first Pilgrimage at Walsingham in 2003.
The addresses from our conferences have been published in six volumes:
Prospects of Mary

Further Prospects of Mary

Ecumenical Prospects of Mary

Mary in Pilgrimage

Mary, Mirror of all Virtues

Mary, Bearer of the Eternal Word
The texts from our 2005 pilgrimage-conference and some earlier papers, contained in Prospects of Mary, as well as those from our 2007 pilgrimage, which were contained in Further Prospects of Mary, those from our 2009 Pilgrimage, which were collected in Ecumenical Prospects of Mary, and those from 2011 published in Mary in Pilgrimage, can all be downloaded from our Library page.
The texts from the 2013 and 2015 pilgrimages are available for £12 from the Editor, The Revd Dr Peter Marr, 31 Kingsley Road, PLYMOUTH PL4 6QP. Participating pilgrims receive their copies free, thanks to a generous grant from the Catholic League.
The Trust is not a membership organisation, but serves to focus on a biennial Pilgrimage at Walsingham, combining devotional and liturgical elements according to the various Christian traditions in the United Kingdom with addresses and studies to increase understanding and learning, in the service of the Churches and their search for Christian Unity.
Thus it grew out of the work of the Ecumenical Society of the Blessed Virgin Mary, which it is intended to complement and with which it is closely linked. It also complements the work of the Fellowship of St Alban & St Sergius, the organisation for promoting friendship and unity between the Orthodox Church and the Catholic, Anglican and Free Church Christians in England and the UK in the same way.
The Trust also enjoys happy relations with the Society of St John Chrysostom (to promote Catholic support, friendship and unity concerning the Orthodox and Oriental Orthodox Churches), the Anglican & Eastern Churches Association, the Fellowship of St Alban & St Sergius and Catholic League (which supports Catholic ecumenism and Anglican-Catholic-Orthodox unity).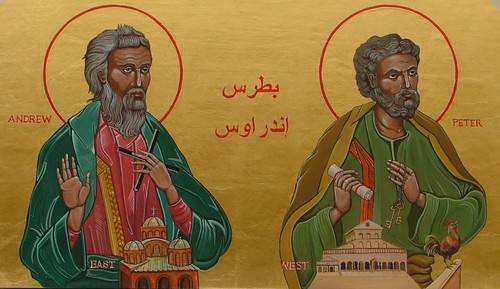 Associated Bodies
Email Contact
Link to the Shrines at Walsingham